Star striker, Diego Costa, was on Friday, mobbed by fans after touching down in Madrid as Atletico welcome return of old friend following 55 million Pounds return from Chelsea.
Chelsea outcast, Diego Costa has arrived in Madrid ahead of finalizing his big-money return to Atletico Madrid.
According to Dailymail, the Spain international traveled from his native Brazil, where he spent his summer away from Chelsea's preparations for the Premier League season, to Spain in the late hours of Thursday evening.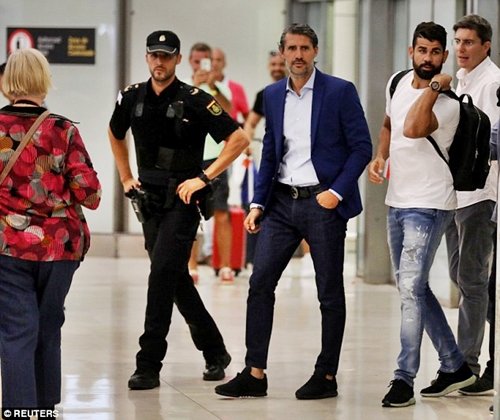 Atletico posted on their official Twitter account a picture of Costa at the Adolfo Suarez Madrid Barajas airport saying 'Atléticos, a friend says hi!' after the striker had touched down in Spain.
On his arrival Costa was bombarded by several journalists and some awaiting Atletico fans who were eager to get a glimpse of their new star man.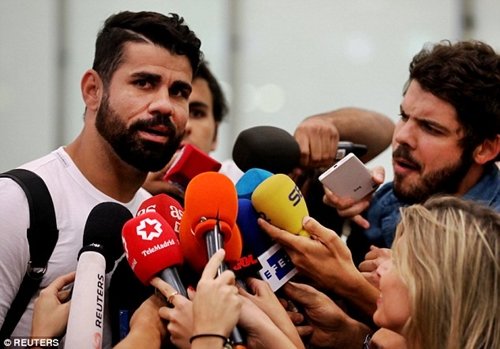 The 28-year-old appeared cheerful about being back in Spain and was given the full celebrity treatment as security staff ushered him through and carried his bags.
After a summer of rumours and continued back-and-fourths with Chelsea boss, Antonio Conte, Costa has finally ended his nightmare few months and looks set to complete his move back to the side he left to join Chelsea for in a £32 million switch in 2014.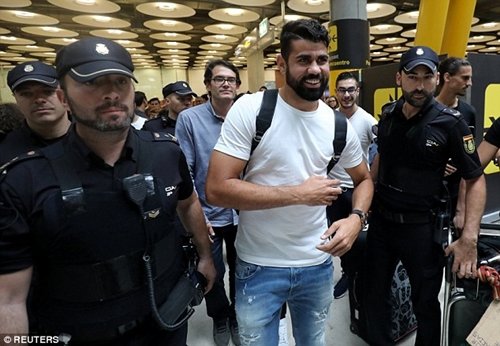 Costa will be unavailable for selection to Diego Simeone until the new year, with his £55m return expected to be completed in January once their transfer ban has been lifted.